Dentistry
Equine Dental Care in the Lowcountry
Horses Require Regular Dental Care
Your horse's dental health is essential to his or her well-being. Here at Carter Veterinary Services, we recommend having your horse's teeth examined once every six months — these appointments can be conveniently rolled into spring and fall vaccination sessions.
Carter Veterinary Services offers full dental care for your equine athlete, including routine floats as well as treatments for more extensive problems, such as extraction(s).
Floats begin with sedation and a thorough oral exam. The exam is the cornerstone of equine dentistry. By visually assessing the mouth, it's possible to determine which treatments are necessary to keep your horse at its peak performance. If you are in or around the Lowcountry and want to schedule dental care, contact Carter Veterinary Services today!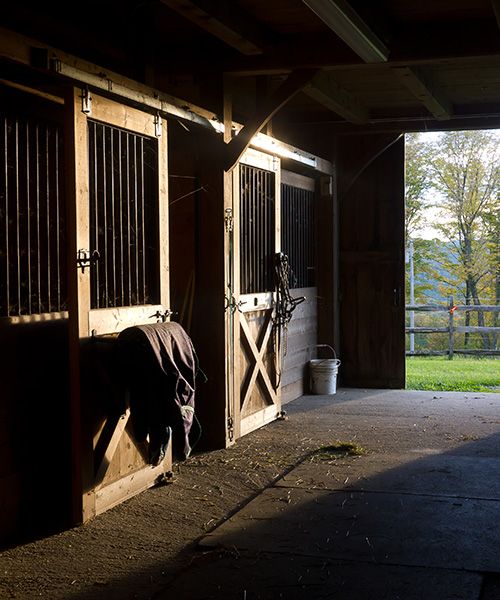 Serving the Lowcountry, including:
Bluffton

Hilton Head

Beaufort

Savannah

Richmond Hill

St Helena Island

Ridgeland

Statesboro

Pooler
Services We Offer
Routine Equine Dentistry
Horses require routine dental care not only to remove sharp points that naturally occur in their mouths (floating), but also to diagnose potential abnormalities that may be causing them discomfort which could be signs of more serious problems. Yes, our routine dentistry services do entail the removal of sharp points from your horse's teeth, but it also includes a number of other equally important components.
External Exam — We evaluate the area around your horse's mouth — face, nose, eye, etc. for anything unusual. We pay close attention to any swelling, symmetry, and drainage from the nose, eyes, or skin.

Occlusion — Occlusion is how teeth are grinding together when the two sides of the jaw are brought together. Poor grinding function can be improved with floating and other techniques.

Periodontal — We also look at the gums and other tissue in your horse's mouth. Gum disease in horses can be extremely painful and lead to some irreversible long-term consequences, if left untreated. We also look at the other oral soft tissue such as the tongue and palate for abrasions or ulcerations.

Endodontic — Lastly, we analyze the internal structures of your horse's teeth, when there are signs of tooth decay (such as an exposed pulp chamber) or other related problem.
While you may initially bring your horse in to our Lowcountry vet clinic with the intention of just getting a routine oral adjustment/floating, we may end up discovering some other issues that need addressing during the check-up. If you'd like to schedule your routine appointment, contact Carver Veterinary Services today!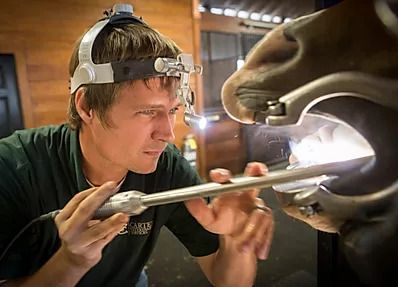 Oral Surgery
Our vet clinic is capable of conducting both basic and advanced extraction services, as well as sinus surgeries when necessary. A basic extraction may entail the removal of a wolf tooth or baby tooth. An advanced extraction is when a tooth suffering from severe decay, a fracture, or advanced periodontal disease, is causing the horse pain or other problems. We use veterinary techniques that allow us to extract severely decayed or fractured teeth from your horse with standing sedation.
Periodontics, Endodontics, & Restorations
Periodontics — Treatment for periodontal disease (gum disease). Equine teeth are unique in that they continue to appear in the mouth. In most cases gum disease in horses occurs due to food buildup in areas of the mouth, leading to decomposition. We monitor for periodontal disease with our routine oral exam as well.

Endodontics — Just like with humans, tooth decay can occur in horses, causing cavities or leading to fractures or other problems. If tooth decay is found when we conduct an oral exam, we may recommend radiographs to get a better picture of the problem to determine the best course of treatment.

Restoration — Carter Veterinary Services is equipped to perform both endodontics and restorations. We use equipment similar to what is used at a dental clinic for humans.
Young Horse Dentistry
Dental exams should begin at birth. During your newborn foal's first wellness checkup, a brief dental examination should also be conducted at that time. Identifying any abnormalities in their mouth from a young age gives us the ability to provide them appropriate care, and minimize impacts of conditions such as overbite, underbite, or wry nose to improve your horse's long-term happiness and oral function.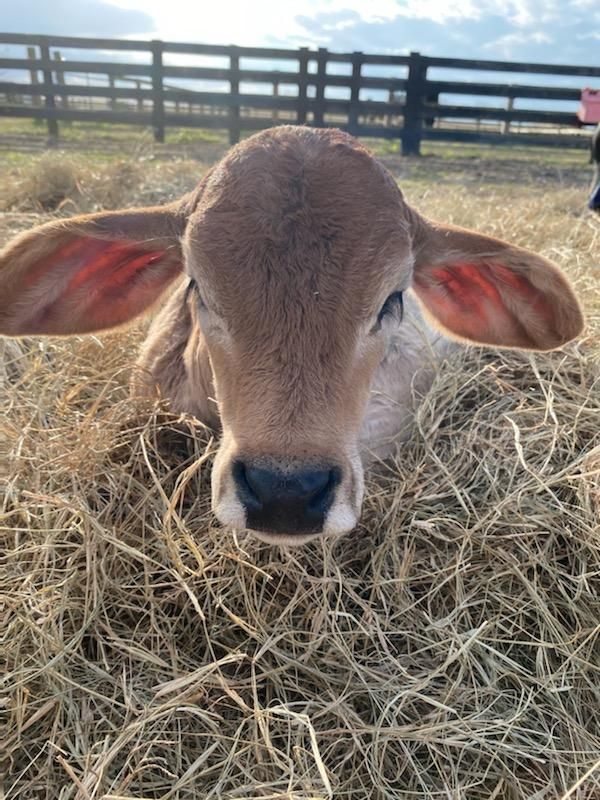 Support Rural Vet Clinics Around America
There has long been the problem that, in rural communities such as ours in the Lowcountry, there have been a shortage of large animal veterinarians.The reasons for this are many. The end result, however, is that it can be difficult to find proper care for large animals in many regions.
Carter Veterinary Services provides the comprehensive large animal care that our South Carolina and Georgia community needs. Timely veterinary care is crucial for detecting and preventing issues that could become more damaging down the road if left untreated.
We are here for all your equine dental care and other large animal medical care needs!
Find Competent Equine Dental Care in the Lowcountry
Dr. Carter, the founder of Carter Veterinary Services, LLC, has more than a decade of experience diagnosing and treating horses with a wide variety of different conditions. Carter Veterinary Services is committed to providing the best equine dental care in the Lowcountry. Whatever type of medical issue your horse is facing, we will work with you to provide the veterinary care they need.
Reach Out For An Appointment