Large Animal General Health
Equine Vet in the Lowcountry
General Equine Health & Veterinary Care
Carter Veterinary Services offers comprehensive large animal veterinary care for horses, cattle, goats, sheep and more. If you are in the Lowcountry and need services such as in-house blood work, and insurance examinations, contact us today to schedule your appointment! We also offer 24/7 emergency vet care.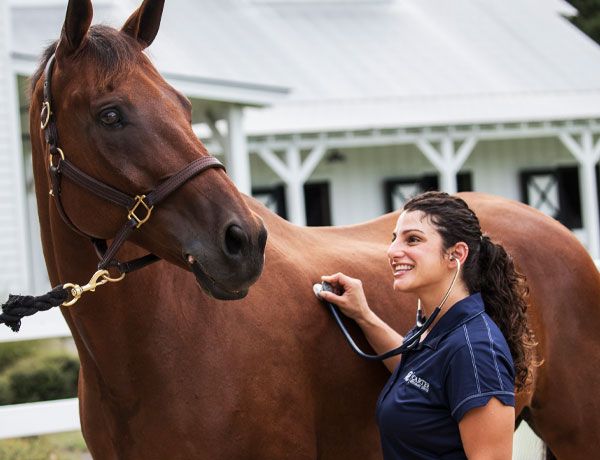 Serving the Lowcountry, Including:
Bluffton

Hilton Head

Beaufort

Savannah

Richmond Hill

St Helena Island

Ridgeland

Statesboro

Pooler

Rincon

Effingham County

And more!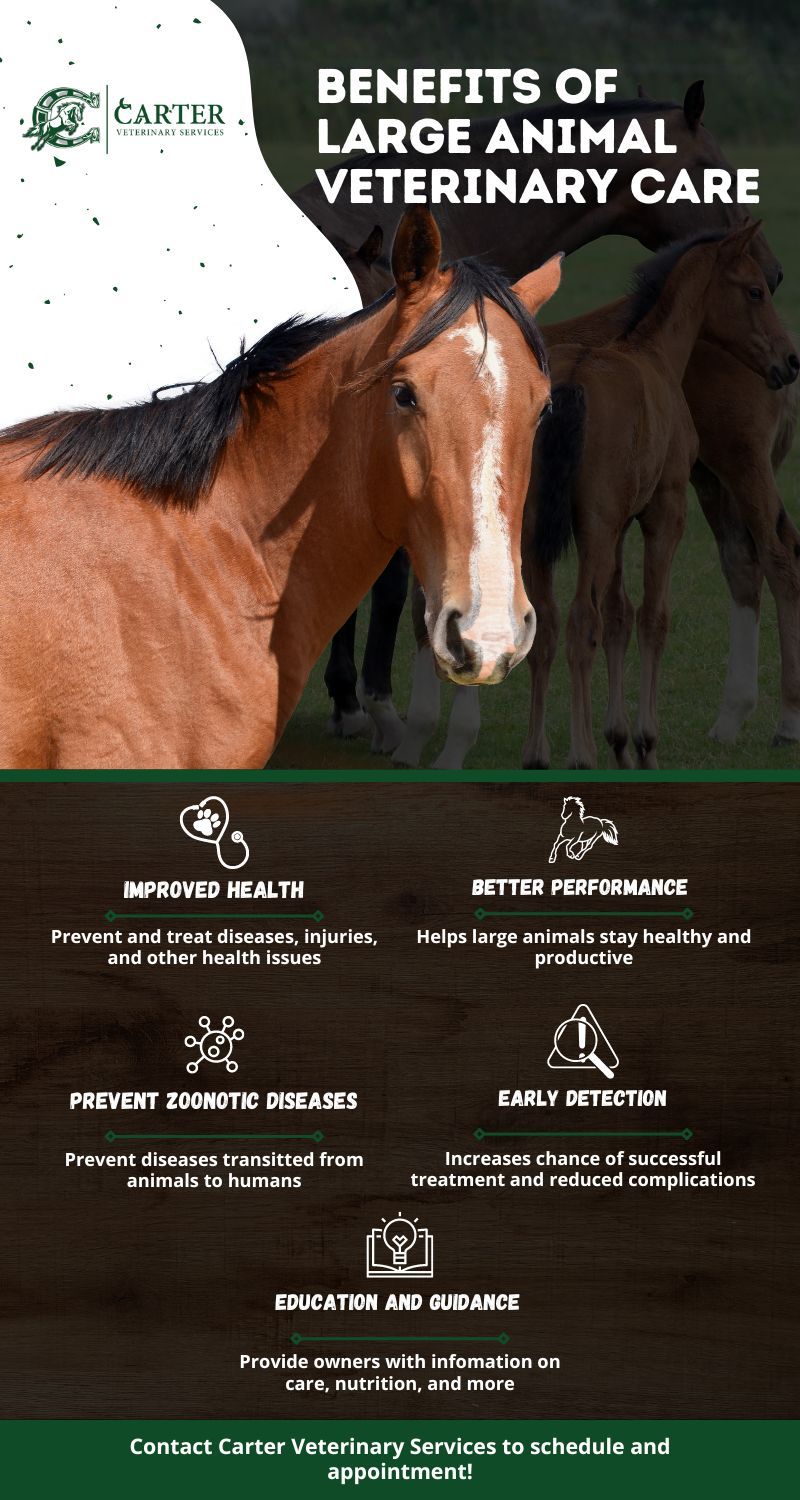 Comprehensive Equine Health Services in the Lowcountry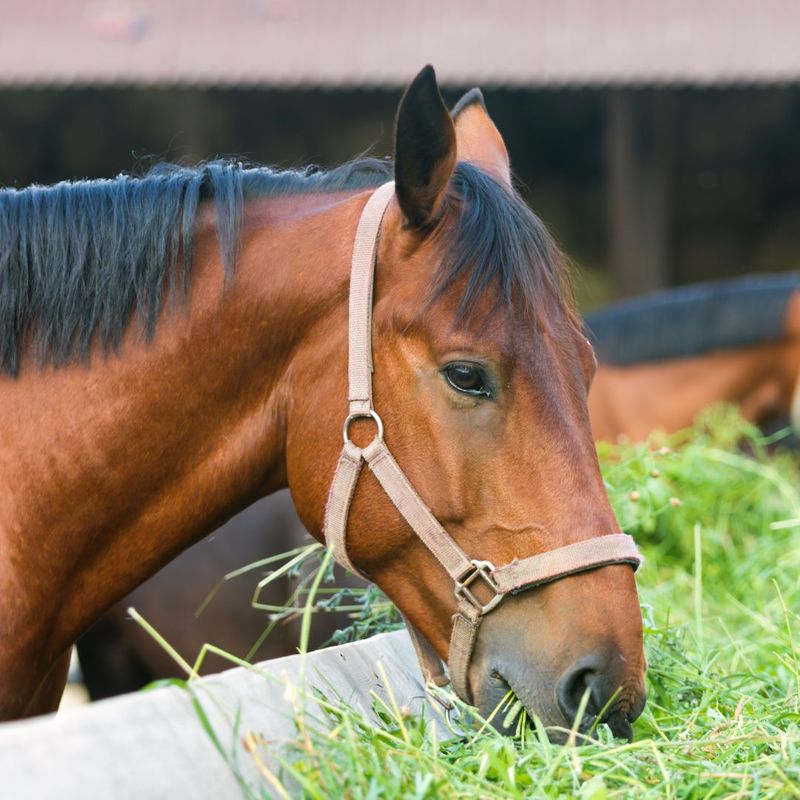 Nutrition Planning
Nutrition is another crucial aspect of preventative health care, and it encompasses balancing your horse's dietary needs for roughage and concentrates. No matter the life stage or activity level of your horse, your local veterinarian at Carter Veterinary Services is happy to refer you to the right feeding program. Managing your horse's nutrition is critical to all aspects of maintenance, performance, and aids in the prevention of many diseases.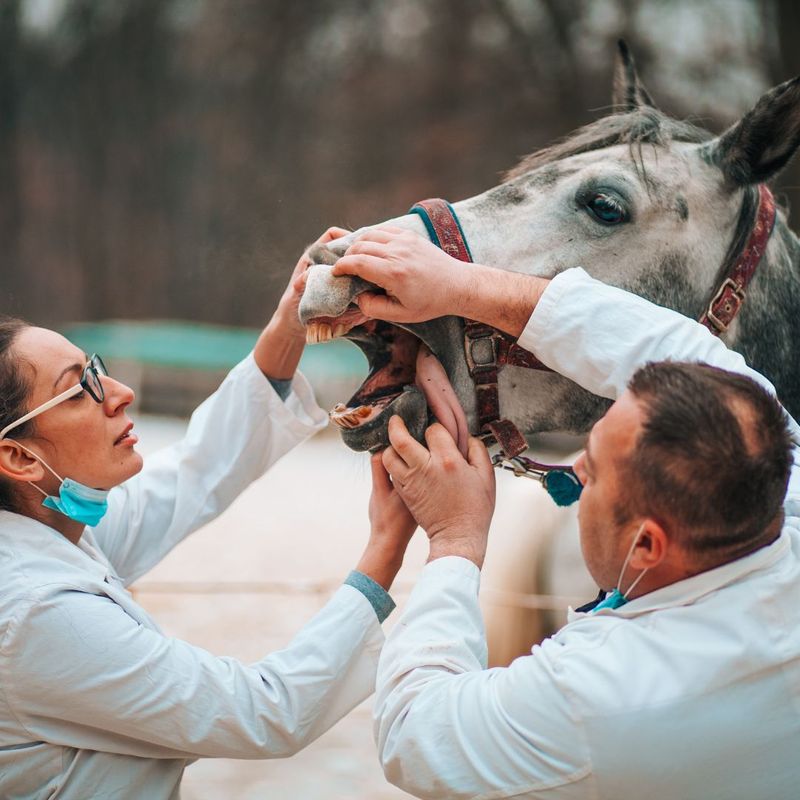 Dentistry
Remember that your annual to bi-annual dental exams are a very important part of your preventative care plan. A horse's teeth affect proper chewing, digestion, nutrient absorption, and can even influence performance. See more about our dental services on our dentistry page.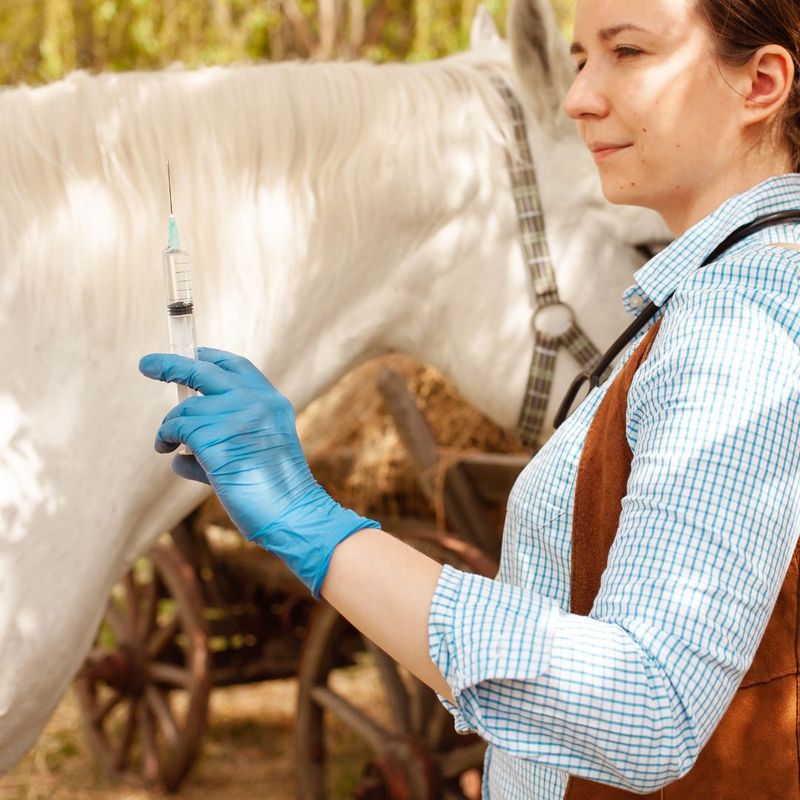 Blood Work
Just as blood tests can tell humans information about our cholesterol, blood sugar, triglycerides, illnesses, and much more, so too can blood tests provide lots of information about the health of your horse. With advances in equine laboratory testing, you can now get a general health profile chemistry panel, as well as a complete blood count (CBC) conducted on your horse(s).
It's recommended to do this once a year to improve care by getting a thorough understanding of your horse's blood chemistry. Detection of issues such as the presence of viruses in a seemingly healthy horse gives us the ability to proactively manage that horse's condition, improving the chances of preventing illness from developing further or spreading to other horses. If you would like in-house blood work, schedule your appointment today.
Ophthalmic Examinations
Equine ophthalmic examinations are routine eye exams conducted on horses that are essential to the prevention of equine ocular diseases. Sometimes a horse with an eye problem is obvious — you can see a swollen eye, constricted pupil, or some other highly visible condition. However, many conditions are subtler than that. With an array of different tests at our disposal, Carter Veterinary Services will be able to identify conditions your horse is suffering from, such as:
Uveitis

Cataracts

Glaucoma

Conjunctivitis

Stromal abscesses

Retinal or optic nerve disease

And many more
Getting regular eye exams for your horse can identify and help prevent numerous, potentially vision-impairing problems in horses. If you notice any signs of ocular distress in your horse, call us promptly to get it diagnosed and start treatment, giving your horse the best chance possible for achieving a full recovery.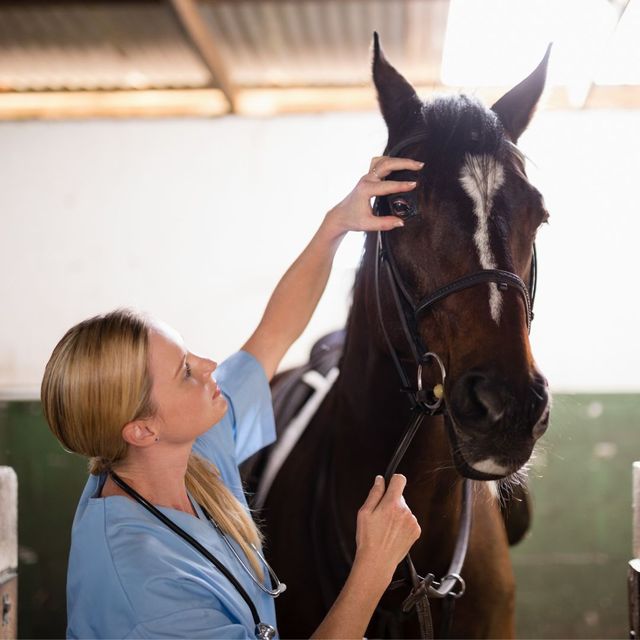 Neurologic Examinations
Our veterinary clinic is able to conduct a complete neurologic examination in cases where it is called for, such as when a horse is displaying signs consistent with neurologic disease or when establishing a baseline of what is neurologically normal for them is important (such as with a pre-purchase examination). A neurologic exam goes over many aspects of your horse's health, from head to tail, including aspects such as:
Mental status

Head posture

Nasal septum sensory perception

Eye movement

Tongue tone

Palpebral response

Thoraco laryngeal (slap test)

Anal sensation and reflex, tail tone (cauda equina)

Gait
By the end of the exam, we should be able to tell you what area of the nervous system is having issues. Want to schedule a neurologic examination? Contact us now.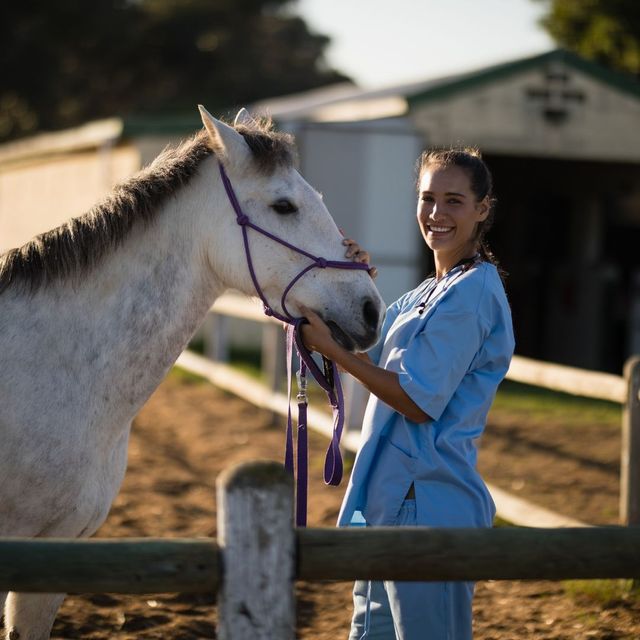 Insurance Examinations
Carter Veterinary Services in the Lowcountry also offers insurance exams as needed. An equine insurance company may require you to get a horse examined and a certificate signed by a veterinarian before issuing an equine insurance policy. You can expect an insurance examination to take a bit longer than a standard examination, as we cannot rely on prior knowledge of the horse during the process.
Depending on the type of coverage you are applying for, exam requirements may vary. If your insurance company requires something specific, make sure you bring in that information in writing. If any questions or disputes arise regarding a claim, that is between you and your insurance company; no veterinarian has a legal responsibility in the dispute.
If you are getting or looking to get insurance for your horse, contact Carter Veterinary Services to schedule an appointment!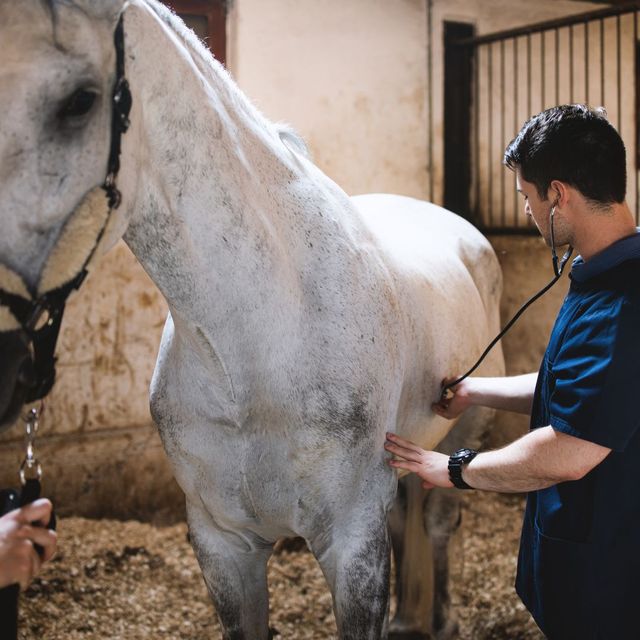 Preventative & Wellness Horse Care in the Lowcountry
Carter Veterinary Services offers a wide array of general health care for large animals. These include services such as:
We aim to provide the best quality medicine to all animals through unparalleled patient care, exceptional client experiences, and passionate employees. Looking to schedule an appointment for general large animal health care in the Lowcountry?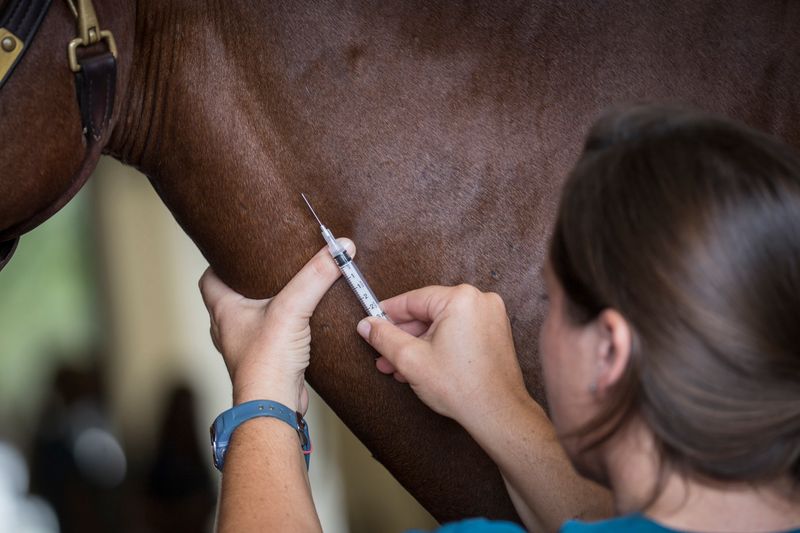 Commitment to Excellence
Carter Veterinary Services is here to provide you with the best equine veterinary care in the Lowcountry. Our commitment to excellence extends from comprehensive care to emergency services. Whatever issue your horse or other large animal is dealing with, we will work diligently to provide them with the veterinarian services they need.
Reach Out For An Appointment