Integrative Medicine
Combining the Best of Conventional and Complementary Therapies for Your Horse in the Lowcountry
Integrative Medicine Service
Carter Veterinary Services uses a comprehensive approach to veterinary medicine to treat your horse's condition with the highest possible clinical outcomes.
What Is Integrative Medicine?
Integrative medicine combines conventional Western medicine with complementary therapies such as chiropratics, spinal manipulation, and acupuncture. The ultimate goal is to improve the health of the patient in a more holistic manner. From palliative care and physical rehabilitation to pain management and weight loss, there are many potential goals of integrative medicine.
Carter Veterinary Services, is proud to offer our clients the following integrative medicine services: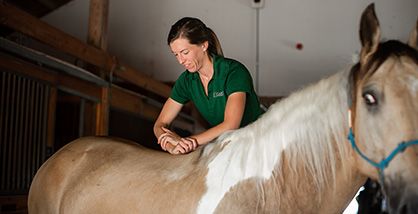 Evaluations & Adjustments
Spinal manipulation and adjustment of the skeletal structure is a safe, natural and effective form of health care. By addressing the direct relationship between the structure of the spine and the function of the body, our specialist is able to affect all systems of the body, including musculoskeletal, digestive, immune, cardiovascular and neurological.
Our veterinarians work in conjunction with traditional veterinary care to enable the animals to be as healthy, comfortable and happy as they can be.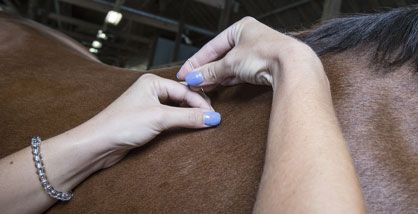 Acupuncture Services
Acupuncture is a therapy that falls under the heading of Traditional Chinese Medicine (TCM). The process involves the insertion of a needle through the skin at predetermined sites for the treatment or prevention of disease, including pain.
The effects of acupuncture therapy cannot be explained in terms of a single mechanism, but rather a series of interactions between the nervous system, the endocrine system and the immune system. Anatomical examination of classical acupuncture points has shown that most of the acupuncture points are associated with certain anatomic structures of the nervous system.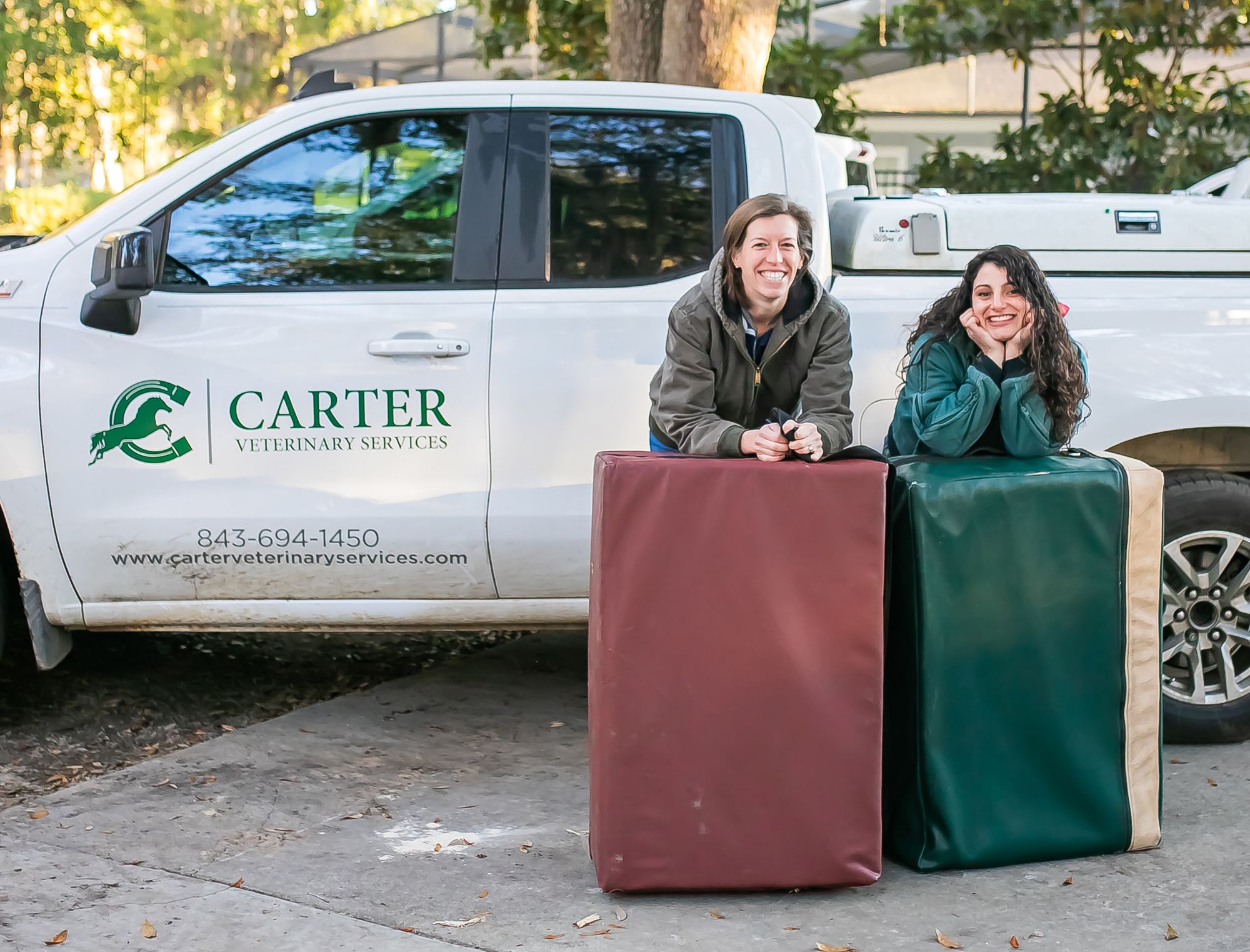 Equine integrative medicine  in the Lowcountry, including in:
Bluffton
Hilton Head
Beaufort
Savannah
Richmond Hill
St Helena Island
Ridgeland
Statesboro
Pooler
Holistic Horse Care
Holistic medicine is all about treating the entire animal, rather than just the clinical signs of a disease. Often, a symptom is associated with a whole network of other issues that can't easily be summed up in one label. Holistic horse care is a broad term, referring to a whole diverse host of preventive, diagnostic, and therapeutic practices that are both part of conventional medicine as well as not normally considered by it. Dr. Becca Blaney obtained her certification in equine veterinary spinal manipulation from the Integrative Veterinary Medical Institute in 2019 and her acupuncture certification from the Chi Institute in 2021. She values a holistic approach to equine medicine and lameness. Dr. Dori Portman is currently studying at the Health Pioneers Institute and will obtain her chiropractic certification in August 2021.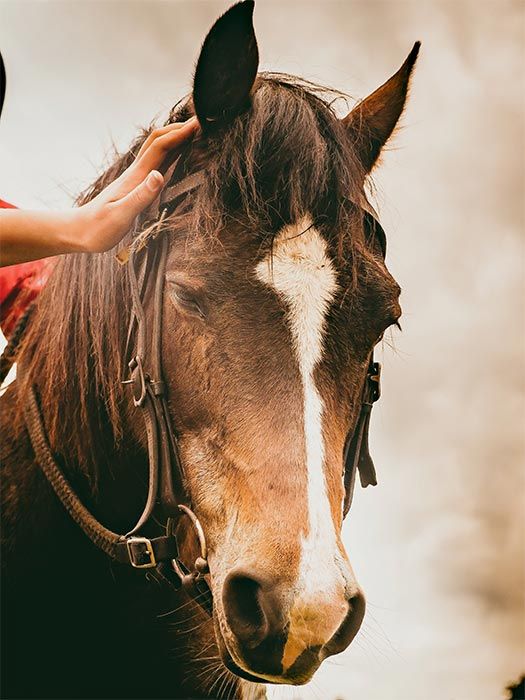 The Effectiveness of Holistic Care
You may be wondering, "Does holistic care actually work?" Many modalities have well documented beneficial effects. For instance, acupuncture is known to release endorphins when certain areas are stimulated on the horse's body, helping relieve pain and improving other functions as well.
Another proven way to help address acute and subacute pain in your horse's back is through chiropractics, which has been shown to be effective.. Would you like to learn more about holistic horse care with Carter Veterinary Services? Contact us today!
Get Equine Chiropractic and Acupuncture Services in the Lowcountry
Carter Veterinary Services uses cutting-edge technology and innovative practices to get a full picture of what is ailing your horse and treat them as fully as possible. Our team is committed to providing the best equine care in the Lowcountry. Whatever type of medical issue your horse is facing — from lameness to pain — we will work with you to provide the comprehensive veterinary care they need.
Reach Out For An Appointment