Cattle & Small Ruminant Medicine
Livestock Medicine & Surgery in the Lowcountry
What is Livestock Medicine & Surgery?
Our livestock medicine and surgery services entail a wide variety of routine veterinary services for cows, sheep, and goats, including deworming, vaccinations, castrations, debudding, and more. If you are in the Lowcountry and need care for your production, show, or companion livestock, we almost certainly have the ability to provide the care you need. If you are in the Lowcountry and would like to schedule an appointment for your cows, sheep, or goats, contact us now.
Our Livestock Medicine & Surgery Services
If you are in the Lowcountry and require livestock medicine or routine surgery services, Carter Veterinary Service is here to assist with any health emergency or elective surgery your animal may need.
Routine Care
Physical examination
Deworming
Blood collection and testing
Vaccinations
Pregnancy examinations
Health and travel certification
Basic herd health
And more
We can conduct these services for individual animals or for larger groups.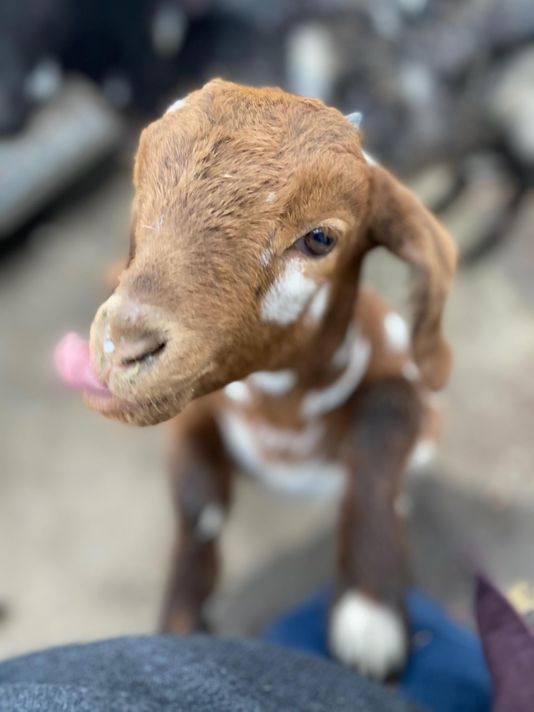 Diagnostic Care & Surgery
We are able to diagnose and treat many different conditions, including:
Infectious diseases
Respiratory problem
Toxicity
Metabolic disorders
Trace mineral deficiencies
Urinary tract problems
Dystocias
Castration
Dehorning
And more
We can also conduct advanced diagnostic procedures, such as endoscopy, radiography, and ultrasounds. These procedures enable us to accurately diagnose the problem, allowing us to take the next steps for managing the condition.
If there is an issue occurring in more than one animal — impacting the entire herd, for example — a diagnostic workup on a single animal can yield valuable information that could lead to a solution for what is affecting the herd.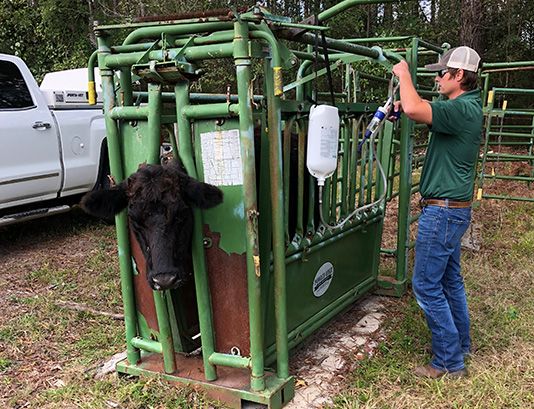 Serving the Lowcountry, including:
Bluffton

Hilton Head

Beaufort

Savannah

Richmond Hill

St Helena Island

Ridgeland

Statesboro

Pooler

Rincon

Effingham County

And more!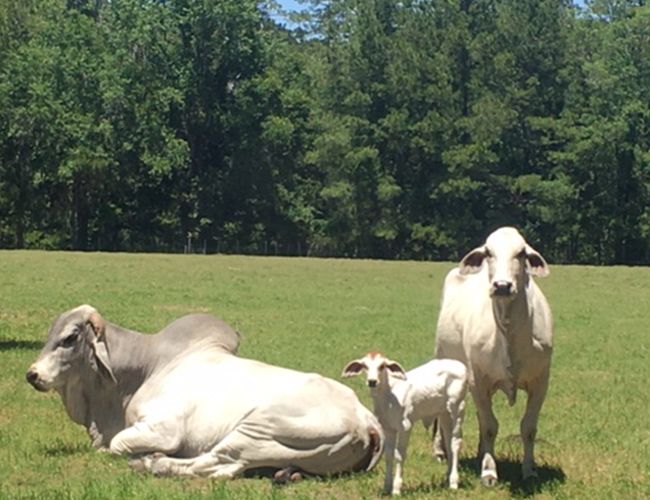 Livestock Medicine in Rural America
Dr. Carter, the founder of Carter Veterinary Services, LLC, has more than a decade of experience helping farm animals with different conditions. He is committed to providing the best large animal veterinary medicine in the Lowcountry.
For many years now, many rural communities (i.e., where agriculture makes up a major part of the local economy) have suffered from shortages of veterinarians for their livestock. Dr. Carter and the rest of the Carter Veterinary Services team are here to provide the large animal veterinary care our South Carolina and Georgia community needs. Timely veterinary care is crucial for detecting and preventing the spread of highly contagious diseases.
Our services don't simply affect farmers, but also are important for general public health and food safety. Without proper veterinary support, American cattle farming and other livestock farming is at risk of becoming contaminated. Rural livestock veterinarians are your best and first line of defense for dealing with issues of contagion and disease before they become much bigger problems.
Carter Veterinary Services is here for all your cattle and small ruminant medicine needs!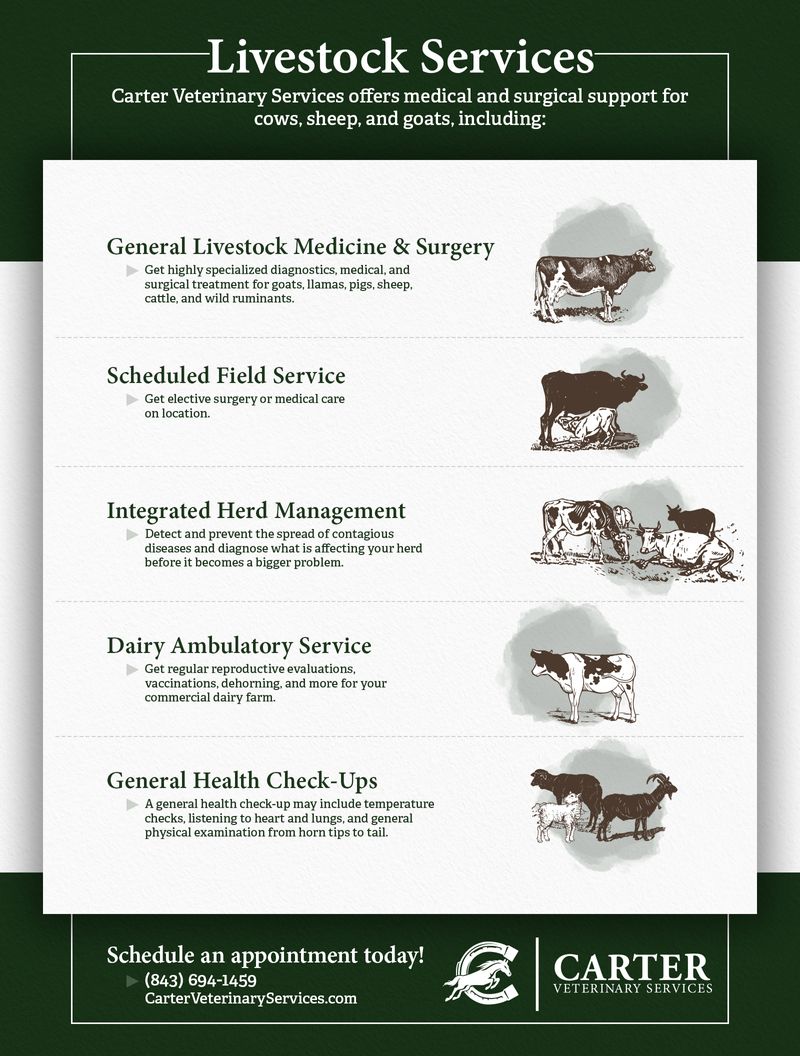 Find Competent Livestock Services in the Lowcountry
From animal welfare and herd health to nutrition and reproductive management, Carter Veterinary Services is here to provide you with reliable, timely livestock medicine and related services. Whatever type of medical issues your cows, goats, or sheep are facing, we will work with you to provide the veterinary care they need.
Reach Out For An Appointment