Dr. Dessie Carter, Jr.
Experienced, Large Animal Veterinarian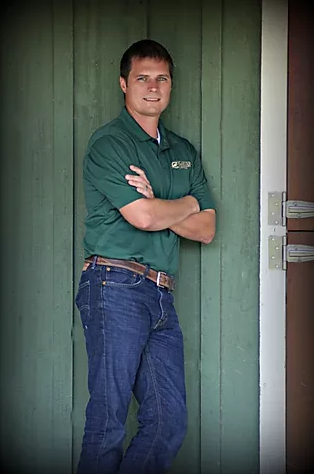 Dr. Dessie Carter, Jr. grew up in Kildare, which is just a blip on the map in Effingham County, Georgia. As a child, he was involved early on with his family's farm. It comprised of both crop and animal production. This has helped instill a work ethic that has served him well thus far in his endeavors.
After high school, he attended the University of Georgia and received a Bachelor's in Biological Sciences. He liked it so much he decided to stay another four years for his Doctorate of Veterinary Medicine. He is a 2009 graduate of the College of Veterinary Medicine at the University of Georgia.
While in veterinary school he specialized in both large and small animal medicine. After graduation, he knew he wanted to come back close to home. He took a job in Beaufort, SC practicing mixed animal medicine (small and large animal). In December of 2010, he started Carter Veterinary Services, LLC.
Dr. Carter is also a dedicated husband and father of 3 boys. His wife, Brittany, is a biology teacher at Bluffton High School. Their sons, Quinton and twins, Jase and Witt, can be a handful, but a lot of fun.
Reach Out For An Appointment